Replacement Vauxhall Keys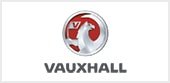 Auto locksmith Vauxhall experts

Our trained technicians will cut your Broken Keys or upgrade your lost car keys within no time. They work at any time, be it at night or day. With more than 25 years of experience, we can cut any type of key and reprogram your transponder key and grant you access to your car within 30 minutes. We can also cut Lost Keys and upgrade the stolen ones at your location.

Our comprehensive auto locksmith Vauxhall services

We offer the following services on site as you wait:
Transponder key programming: We will reprogram your transponder key as you wait.
Lost keys: We will professionally cut your lost car keys within 30 minutes on the site.
Stolen keys: We can make any stolen key and accessorize it with sophisticated security features.
Broken keys: All broken keys are cut on site as you wait.
Key duplication: Come to us and we will duplicate your existing keys.
We value you
Our exclusive services are focused at customer satisfaction. We utilize contemporary machines to cut or reprogram your transponder key. We always strive to ensure that your needs are addressed in the shortest time possible. Call us today and we won't fail you!




01253 966018

info@carlocksmithblackpool.co.uk