Replacement Subaru Keys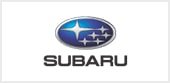 Our exclusive services
We offer a wide range of Auto Locksmith Subaru services on site and off site. They include:
Transponder key programming: We offer transponder key reprogramming on site as you wait. This will usually take about 30 minutes and you'll be back on the wheels again.
Lost Keys: We can replace lost keys and incorporate advanced security features that are hard to forge. This should also not take more than 30 minutes.
Broken Keys: We can cut your broken car key using high-tech machines within 30 minutes as you wait.
Key duplication: If you want your keys duplicated, then count on us to deliver.
Contact us

Whether you need transponder key programming, key cutting, lost key replacement, or key duplication, you have a partner in Auto Locksmith Blackpool. Contact us today and we won't disappoint you.




01253 966018

info@carlocksmithblackpool.co.uk