Replacement Mini Keys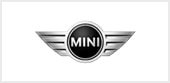 Smart Auto Locksmith Mini services
Our car key replacements don't necessarily require any diagnostic equipment. Our locksmiths will read the info from the cuts on your original car key and replicate it to the new key. He/she will then clone the key info onto a brand new chip. Contact us and get a spare key before you lose or have the only key stolen.
Key that doesn't turn in the ignition?
A worn out ignition barrel and worn out key is a common cause for this. Fortunately, with our mobile auto locksmith, you should be on the move in less than one hour. The process involves minor repairs or doing away with the ignition barrel and swapping it with a new one.
Why us
We only contract qualified Auto Locksmith Mini experts. We have a team mobile auto locksmiths who'll work around the clock to:
Cut your Broken Keys on and off site
Duplicate your car key within no time
Do key transponder key programming in less than 30 minutes at your location
Replace your broken key in less than one hour




01253 966018

info@carlocksmithblackpool.co.uk