Replacement Mazda Keys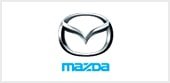 Committed to serving all

We provide professional auto car locksmith MAZDA services across Blackpool. Due to the exigency of our work, we're readily available to serve our clients 24/7. If you're in need of our help, we'll be with you within 30 minutes after you give us a call. In fact, we guarantee quick arrival whether it's in the morning, late night, raining, or snowing. Just contact us and our qualified technicians will be there in an instant.

We are technologically informed

Being the owner of a MAZDA car, you already understand that unlocking such keys requires extensive knowledge of transponder key programming, and that's why Auto Locksmith Blackpool is there to offer the best help. We endeavor to keep abreast of all the technological advancements in the auto locksmith industry.

Let us help you

Whether you have lost or broken your MAZDA car keys, you don't need to panic. We are equipped with the right expertise to get you on the move. And if you're locked out of your car, Auto Locksmith Blackpool is still at your service. It doesn't matter where you are located in Blackpool, our technical team will reach out to you in the shortest time possible.




01253 966018

info@carlocksmithblackpool.co.uk