Replacement Jeep Keys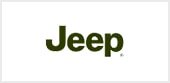 At Auto Locksmith Blackpool, we are dedicated to offering a wide range of auto locksmith JEEP services to the people of Blackpool. Some of the services we offer include:
Transponder key programming: We can reprogram your malfunctioned transponder key within thirty minutes at your location.
Lost/stolen keys: We utilize modern equipment in replacing your lost or stolen keys. You don't need to come to our shop, we can offer onsite services as you wait.
Broken keys: Contact us and we will re-key or accurately cut your broken key as you wait.
Key duplication: We also offer professional key duplication services as you wait.
We are mobile
Our mobile locksmith team will swiftly respond to your auto locksmith JEEP needs. So, whether you are faced with a need to re-cut your keys or unlock your Jeep, Auto Locksmith Blackpool can help. We offer emergency locksmith services on a 24-hour basis. We pride ourselves in offering high-quality auto locksmith JEEP services. At Auto Locksmith Blackpool, we ensure that we offer our customers high-quality and personalized auto services.




01253 966018

info@carlocksmithblackpool.co.uk