Replacement Jaguar Keys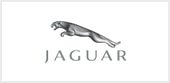 Our exclusive services
At auto locksmith Blackpool, we offer the following auto services in Blackpool and its environs:
Lost Keys: We can replace lost keys instantly. We can come to your location and replace them within 30 minutes
Transponder key programming: We can reprogram your transponder key in case it has malfunctioned. This can be done at your location or at our shop.
Broken Keys: We can cut any broken Jeep keys at your location.
Key duplication: Key duplication can be done at your location and it takes about 30 minutes.
Why us
We offer our services on a 24-hour basis. So you don't have to worry even if you are in an unfamiliar location. Our team will promptly come to your location with the necessary equipment, and you'll be on the wheels within 30 minutes. Whether you need transponder key programming, key duplication, or your lost keys replaced count on Auto Locksmith Blackpool for help. Call us today and we will take care of the rest.




01253 966018

info@carlocksmithblackpool.co.uk