Replacement Ford Keys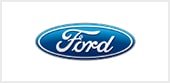 Trust us to help you
If you have lost or broken your vehicle's keys, you may think you're going to struggle finding a replacement set. But with Auto Locksmith Blackpool,things will even be much easier. We employ modern techniques and advanced tools when unlocking your car. Perhaps, we can handle transponder key programming with exceptional expertise. As long as you're located in Blackpool, you need not to worry as our technicians will come to you within the shortest time possible.

We have the expert knowledge necessary for handling any problem experienced with Ford car keys. Our highly trained technicians can provide onsite key replacement and duplication services to cover many different models. Being mobile, we offer auto locksmith services throughout Blackpool and the neighboring areas, saving you substantial time and money. It won't take lock because our services are fast and instant. You don't have to look for alternative transport. Simply give us a call and our technicians will be with you in a short while.




01253 966018

info@carlocksmithblackpool.co.uk